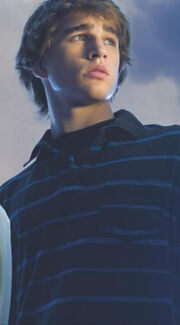 Moderators are like mini-admins...They are able to ban people from the site(and from chat), they can Organize the forums and they have limited admin powers as far as designing the site goes.
They are the color red and their group name is Team Sam.
Current Mods
1. Christhemoof--Chris is a lead mod with quite a fun personality. He is also a member of GP, proving that some members of GP are quite capable of being more than haters :) He is a good guy and lots of fun. Joined November 22, 2011
2. Gaia world-- Gaia aka Aaron is another Global, who made an impression on his first day by taking on Wannabe Admin, Sara and standing up for himself. Since his initial introductory outburst, Aaron has proven he is quite a laidback and capable guy. Joined December 10, 2011
3. Flametongue- Flame is another guy who made quite an impression on Site Creator Micah by offering help and advice on his first day...Thus what made him become a Moderator. Flame is an awesome guy who is easily excited. Joined October 30, 2011
4. St. Jimmy- Jimmy/Jimmeh or "Mini-fisher" as he is refered to by Micah is another Moderator. Like the nickname implies, Jimmy has a lot of the characteristics found in the Admin Fisherman. He is goofy, random, and has a larger than life personality. You Usually find him quoting some random Greenday song as well as showcasing his artwork. Joined December 14, 2011
5. Dufc//Danny- Danny is one of the first members of Fayz Nation. He is a MAJOR Minecraft fan and is usually playing that or some other videogame. Danny, overall is usually a calm and mild-mannered person but if you get him excited or annoyed, he can definitely become a bit chaotic All in all, Danny is a good guy with a lot of heart. Joined October 18, 2011
Abilities
Moderators are able to organize forums including Move topics to the correct forums, edit posts and delete unnecessary posts.
They also have the ability to ban members both from the site(username only) as well as the ability to ban people from chatbox.
Future powers will give them the ability to create their own forums/categories.
Currently there are two types of Moderators.
Standard Mods are in charge of maintaining the overall site and RPG mods(Known as Gamers) are in charge of ONLY RPG